The Bitgrin Quarterly Report(Q3)
BitgrinPay Release, New Exchange Listings, Community Developments and more!
Hello everyone and welcome to the Bitgrin Quarterly Report. It's been over 8 months since the Bitgrin network went live; we've come a long way.
Throughout this Quarter we've achieved key milestones from the roadmap and seen a significant amount of contributions from the community. All this progress has not been without any setbacks but time and time again we continue to prove our resilience as a community.
So, how are we breaking this Quarterly report down?
We'll begin by looking at the goals we had originally established for this Q3 and examine the progress on each one.

Then, we will discuss all the additional developments that took place and the various initiatives set forth by the community.

Finally, we'll wrap up the report with a conclusion that sums up all the key points.
Without further ado, let's begin delving into The Bitgrin Q3 Report!
---
Q3 2019 - Expand Breakdown
Goal #1: Bring more exchanges and liquidity to Bitgrin.
For the past several months, Vinex Network had been the only exchange that supported XBG/BTC trading(aside from unofficial OTC channels). Vinex has been a great exchange for Bitgrin and XBG trading volume has increased significantly since its listing on the exchange.
VINEX was quick to update to v2.0 shortly after the Bitgrin network was upgraded to v2.0. They've been extremely responsive overall and have proven to be a reliable supporter of the Bitgrin ecosystem. The exchange provided a safe avenue for XBG trading when the only alternatives were OTC trading which introduce an additional series of risks. The XBG/BTC pair has consistently been either #1 or #2 in trading volume in the exchange which shows strong market interest in Bitgrin.
Bitgrin's second listing this Quarter was on CITEX Global. For those of you who don't know, CITEX is a global cryptocurrency exchange catering mainly to the Asian community; the exchange supports KRW, USDT, BTC and ETH pairs. CITEX has a wide selection of coins and listed Bitgrin as part of the P-board launchpad. This launchpad initiative aims to support projects with a high potential for impact & growth in the world and we are proud to be part of this initiative.
In addition to being listed in the P-board, XBG also now has its first XBG/USDT pair; market participants can now trade XBG without having to worry about BTC fluctuations. This is the first of many XBG/Fiat-type pairs we hope to support in the future on our way to becoming private digital money for everyone. We aim to support more fiat pairs such as KRW, CNY, EUR and eventually a fiat onramp to make trading XBG as accessible and easy for everyone, everywhere.
CITEX caters mainly to the Asian community which provides an additional avenue for liquidity to current community members in this demographic and exposes new market participants from Asia to Bitgrin as well! Our Asian community has been growing these past several months proving a strong support base to the Bitgrin ecosystem.
There is still a third exchange listing around the corner which will not only integrate BitgrinPay to allow seamless deposits and withdrawals for users but will allow XBG to get listed on platforms such as CoinMarketCap, Binance V-Label, Blockfolio Signal, Delta Direct and Whattomine.
These integrations will not only increase the exposure of Bitgrin to other miners, developers and market participants but also help increase the transparency to provide information in a more easily digestible format to the Bitgrin community. The community will be able to have the Weekly Bitgrin Digest delivered directly to their phone through the Blockfolio app for example.
Our commitment to bring on more exchanges that support XBG trading and provide more liquidity/accessibility continues to be a top priority as we aim to become a truly decentralized and censorship-resistant cryptocurrency.
Goal #2: Mobile and Light Wallets are released.
The mobile and light wallets were not delivered this quarter. As many of you probably know, the Kingfish GUI wallet went through several iterations this Quarter as the devs debugged with the community and upgraded the Bitgrin network to v2.0. The core developers have made it clear their priority towards strengthening the core layer of Bitgrin making it more secure and robust instead of building supplementary software.
If anyone wants to take up the challenge in building a mobile or web wallet for Bitgrin, the community is always open for these sorts of contributions as we all grow the Bitgrin ecosystem together. You can message Pharazen or Smaug in DM if you ever have any questions or make a surprise contribution as cmxw0 did with BitgrinX!

Goal #3: BitgrinPay goes live.
BitgrinPay has been implemented on the pool run by BladeDoyle allowing miners to receive their XBG payments without having to forward their ports. The next step is to have exchanges implement BitgrinPay so users can withdraw their XBG seamlessly. The 3rd exchange where Bitgrin is being listed will implement BitgrinPay on launch; Vinex and CITEX have yet to do so.
---
Q3 2019 - Full Breakdown
Now that we've broken down the Q3 milestones from the roadmap, we've learned that Bitgrin has been listed in a new exchange, now has a USDT pair, there is a third exchange coming and BitgrinPay has officially gone live. The mobile and light wallets were not delivered but Kingfish GUI has gone through several additional iterations of improvements. We are laying the groundwork and creating a strong foundation for everything that is to come in this quarter and beyond.
Given that Bitgrin is a community project, the roadmap milestones are just a small fraction of all the developments that go on in the Bitgrin ecosystem. Many initiatives are led by community members whether those be in the field of technical developments, documentation, creative outlets or spreading awareness.
In this section, we will delve into all these additional developments that weren't laid out in the roadmap.
Kingfish
Kingfish is Bitgrin's main GUI wallet. Despite it being created in Q1, it continued to be improved upon throughout this quarter. We will delve into the specifics in this section.
Hyper Sync Launch
Hyper Sync is an innovation that makes Bitgrin sync up from 0 in less than 1 minute. It was an essential component for Kingfish v2.0 and has made it possible for the creation of a web wallet soon. Kingfish now syncs with the blockchain extremely quickly thanks to this development.
Kingfish GUI goes open-source MIT license
For several months, the community requested that the Kingfish wallet be open-sourced. The core team made it happen and made the software open-source under the MIT license on July 18. Now, other developers can contribute to improving Kingfish or making alternative versions of the software as we will see next.
Developer Ghostinx pushes fixes and more.
Developer and Bitgrin community member, GhostinX, has made several improvements to the Kingfish GUI; you can see those here. GhostinX has also compiled Bitgrin v2.0 for OSX which you can find here. He/she joined the Bitgrin community several months ago in July and it's been great to see GhostinX contribute to the repo regularly.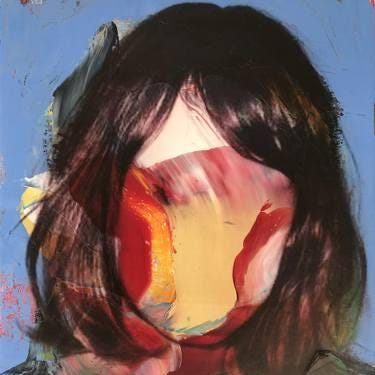 Bitgrin Core
Bitgrin updates to v2.0
About one month after Grin forked and the updates were reviewed by lead dev, Pharazen, we decided to fork and implement most of the new changes. Subsequently, Kingfish was updated, and exchanges & pools upgraded to v2.0. We kept the original Bitgrin mining algo, therefore, we don't share the same algo as Grin anymore.
Bitgrin code is pulled into the Grin repo
You can find the specific commit here. This was pretty cool to see and shows that Grin and Bitgrin can co-exist and even contribute to each other's success!
Block Explorers
New block explorer draft published
Core team member, Smaug, designed a mockup for a new block explorer to be hosted under explorer.bitgrin.dev. You can find more details on the mockup here.
Bitgrin X by goes live.
Fellow Bitgriner and developer, cmxw0, has created a new block explorer for the Bitgrin Ecosystem. The block explorer is called Bitgrin X. cmxw0 has mentioned he/she will be adding more features to this explorer soon. If you would like to send cmxw0 a suggestion for a specific feature, thank him for the contribution or stay up to date with new BitgrinX developments, you can follow and message cmxw0 on twitter here!
Community
Bitgrin.io is hijacked by disgruntled community member and content is transferred to bitgrin.dev
I won't get into much detail here as the entire sequence of events was laid out in this post. The bitgrin.io "You just got scammed…" copy has since been taken down and the core devs currently run http://bitgrin.dev. Following the statement of making the new website mirrorless and uncensorable, the core team has posted the code of bitgrin.dev on Github here; in case anyone wants to host it in their own domain.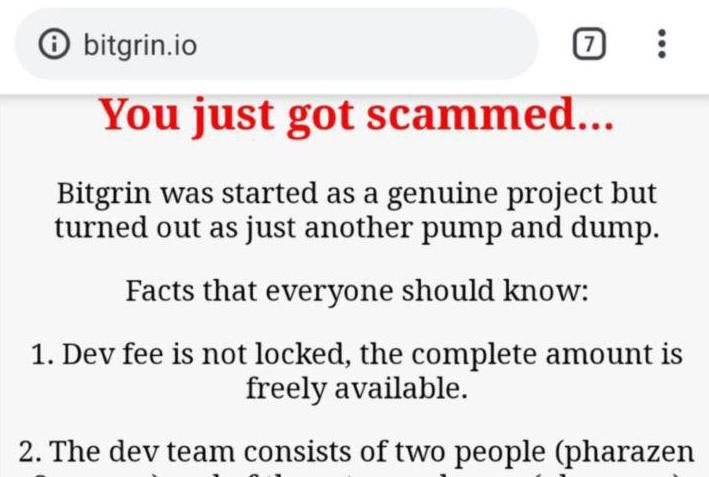 Gundam-Z creates an FAQ for Bitgrin and becomes a moderator.
Gundam-Z, a community member who has been around since the launch of the project has become a moderator in the Discord and Telegram servers helping newcomers get set up whether they are trying to set up their wallets or mine Bitgrin for the first time. Gundam-Z also created an FAQ page to educate miners, developers and, other new XBG supporters, making the onboarding experience a much more seamless process. The FAQ is very detailed and you can find it here.
Getbitgrin.com goes live.
Getbitgrin.com is an initiative led by Bitgrin Base. It aims to further the education of Bitgrin and mimblewimble to the wider public and provide an easy-to-use website where newcomers can learn all things Bitgrin-related. The site is currently in v1.0 but will be having some upgrades and awareness campaigns going into Q4.
Odin becomes a moderator.
Odin is another community member who has become a moderator of the Discord and Telegram servers. He's done an amazing job debugging with other community members and helping them get set up. Some comments from the community include "Thank you so much for your help !!! You are the best support !!!" and "@Odin is the best mod in the world, he literally spent more than 1 hour in DM to explain me lots of things about XBG transfer thanks @Odin" Odin is also working on documentation for developers, miners and users to compliment the FAQ that Gundam-Z has created.
Thank you Gundam-Z and Odin for being such great moderators in our community!
Chinese community grows significantly
In addition to our recent listing on CITEX Global, fellow Bitgriner "Ricky" has created a WeChat for the Chinese Bitgrin community. The chat hosts over +300 people and is very active; if anyone reading this is Chinese and would like to join you can message Ricky through Telegram!
---
It's been a good Q3, let's make Q4 even better.
This Q3 we hit most major milestones and we saw strong community growth. It is important to remember that we are laying the foundation as we become private money for everyone.
We've seen our community expand to all parts of the globe, astonishing contributions by the community such as BitgrinX and global exchanges support us such as CITEX.
Next quarter(Q4) is packed with innovative developments such as the introduction of non-interactive transactions on Bitgrin and secure IP-based transactions w/ NAT hole-punching. Q4 also brings additional pool & exchange support and detailed documentation for newcomers.
The writeup "A Glimpse into Q4" is coming out this Thursday and will breakdown all the milestones in the roadmap for Q4 plus other initiatives that are not included in it. This piece will also include the details of the XBG giveaway!
Looking forward to seeing more contributions from the community as the Bitgrin ecosystem grows and thanks to everyone who contributed to the project this quarter!
"...slow and steady wins the race, till truth and talent claim their place."
To many more
- Gatsby
---
To stay up-to-date with the Bitgrin community you can continue the conversation at:
Twitter: https://twitter.com/BitGrin
Discord: https://discord.gg/Z6gEfZS
Telegram: https://t.co/jnKORmesBi
Website: https://bitgrin.dev/ ; http://getbitgrin.com
Block Explorer: http://bitgrinx.com; http://explorer.bitgrin.dev
Trade Bitgrin: https://www.citex.co.kr/#/trade/XBG_BTC
This newsletter is curated by Crypto Gatsby, for the Bitgrin community.